Touchwood Entertainment Ltd.
A lifetime of intertwining two souls and families, Touchwood Entertainment Ltd. has been weaving illustrious and majestic fairy-tale weddings for over 25 years now. A paramount leader in the wedding and event industry, Touchwood encapsulates what you want and turns it into a visual and experiential treat. It is India's 1st listed Event Management Company specializing in Weddings, Corporate Events, Intellectual Properties(IP's), and Government Events.
A brand synonymous with trust, calibre, creativity, and precision, offers its services through its various verticals namely Touchwood Wedding School, The Gourmet Fest, Talent Square, MakeMeUp, WedAdvisor & Shosha.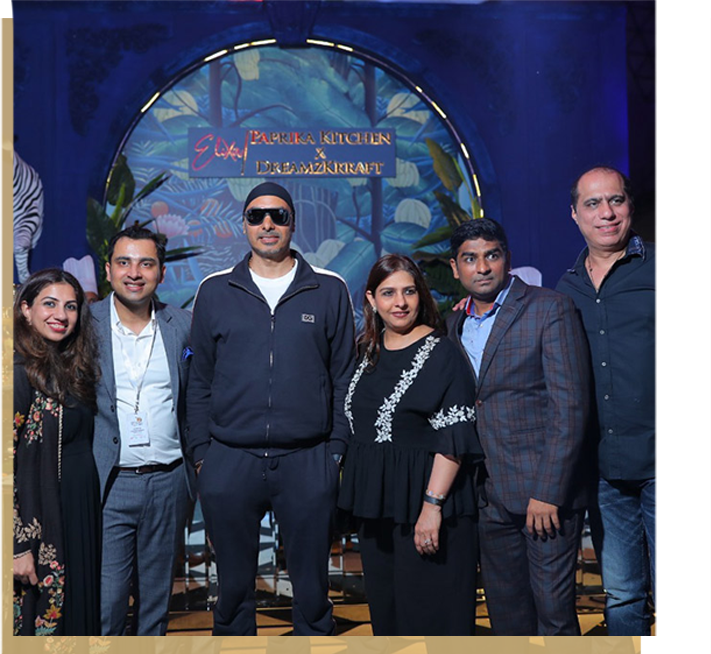 The Gourmet Fest
The Indian Catering Industry is dynamic and an important contributor to the economy, valued at $30 billion.
Looking at the vast unexplored potential, Touchwood in partnership with A-Dot introduced The Gourmet Fest in 2018. The idea is to showcase the country's Finest Culinary `Experts and their artistry and passion to potential partners and clients on one platform.
The Gourmet Fest (TGF) is the only platform in India For The Indian Catering Industry That Exclusively focuses on gourmet food for all kinds of events, creating an unforgettable immersive experience. Now gearing up for its 4th Edition From 1st to 3rd September 2023, where over 2000 HNI clients and wedding planners are expected.
TGF represents the evolution of the F&B industry in the country through immersive and authentic experiences that will transport the attendees to tastes & opportunities that are unexplored.
TGF showcases 50+ leading caterers and F&B brands from across the country. A perfect opportunity for business where over 300 caterers come to network with Wedding Planners, Event Managers, Hoteliers, And Direct Clients.